As your dog grows older, they may start to slow down and experience stiffness and pain in their joints.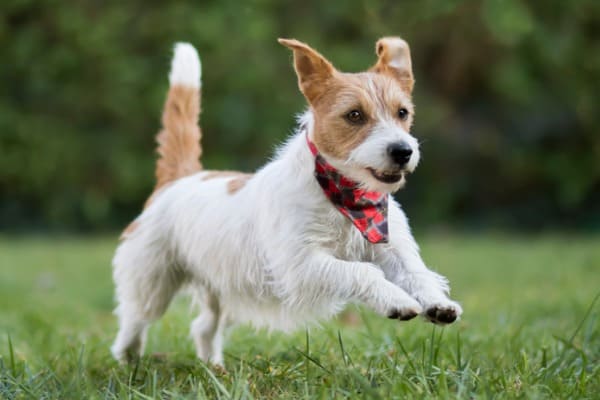 This can be extremely uncomfortable and affect everything from their energy levels to their behavior.
Once the cartilage in your dog's joints is damaged, it can be extremely difficult to repair the joint.
The best way to avoid this is through prevention. Today, we will be taking a look into five reasons why joint health is so important for dogs.
Maintains a Healthy Weight
When your dog has healthy joints, they will be able to be more active.
Alongside a healthy, well-balanced diet, this will help your pup maintain a healthy weight, which can reduce the risk of a number of health issues, including joint problems.
The right type of exercise can actually be beneficial for joint health and muscle maintenance.
For example, swimming can be an excellent form of low-impact exercise and offers a wide range of benefits.
Reduces Joint Pain
Joint pain can be extremely uncomfortable, especially for a dog that wants to explore the world around them.
Keeping your dog's joints healthy with a healthy diet and exercise can reduce the development of joint pain.
To support your dog's joints even further, you should consider a Yu Move supplement.
These contain glucosamine and chondroitin, which is essential for healthy joints. They have collections for all stages of life.
Keeps Them Youthful
Watching your dog grow old can be made into an even more difficult experience when they have unhealthy joints because they won't be as active and will struggle to play as much as they used to.
Stiff and sore joints can make life difficult for your canine companion.
If you make an effort to put their joint health first, your dog will be able to be themselves for as long as possible, as healthy joints keep them agile, youthful, and comfortable.
Improves Their Life Quality
Maintaining your dog's joints will improve their overall quality of life.
They will be able to remain active and be themselves for many years to come, which can make them happier and healthier in the long term.
Many of the care techniques that are used to keep your dog's joints healthy can benefit your pet in many other ways.
For example, regular exercise will stimulate their minds, maintain their weight and keep their vital organs strong and healthy.
Helps with Their Behavior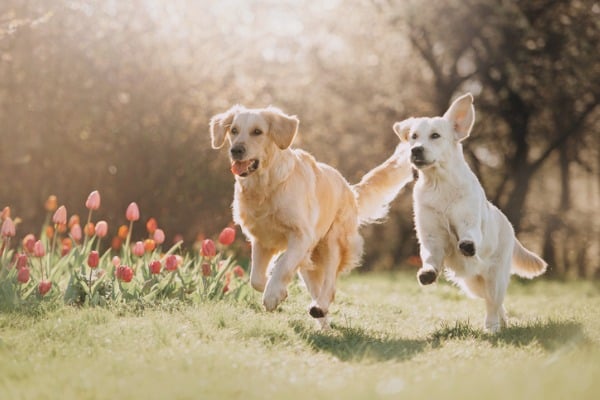 A healthy dog is a happy dog. The way your dog behaves is a key indicator of how they are feeling. Joint pain is continuous and will not go away without veterinary care.
If you fail to take care of your dog's joint health, it can affect the way they behave.
Some dogs will become reserved and uncomfortable, whereas others may become aggressive and agitated because they are having to deal with continuous pain.
You should support the health of your dog's joints as soon as they set foot in your home.
Joint care can never begin too early and is essential for growth and development throughout their life. You should talk to your vet for more advice.